Pittsburgh Restaurant Week is made possible with the invaluable support of our partners.
---
VisitPittsburgh

VisitPittsburgh is the official tourism promotion agency for Allegheny County and the lead tourist promotion agency for the Pittsburgh and Its Countryside group.
VisitPittsburgh recognizes the impact Pittsburgh Restaurant Week has on the region and lists Pittsburgh Restaurant Week as among Pittsburgh's premier semi-annual festivals.
---
Yelp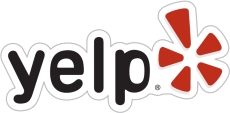 Yelp's top purpose is to connect people with great local businesses. As a special event sponsor, Yelp is hosting a happy hour to toast the restaurants that support the community we live in.
Through their local newsletters, the Weekly Yelp, they are able to provide updates on the latest and greatest business openings & other happenings.
>> Read the latest Weekly Yelp for Pittsburgh
---
Western PA Buy Fresh Buy Local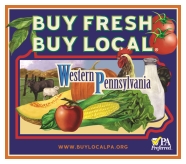 The Pennsylvania Buy Fresh Buy Local® program celebrates regional foods – heirloom tomatoes, farmstead cheeses, varietal wines, pasture-raised lamb, crisp apples – the abundance and diversity of foods available to you locally is truly inspirational!
Their goal is to make it easier for you to find, choose, and appreciate great local foods while supporting the farmers and lands that produce them.
For Pittsburgh Restaurant Week – Summer 2012, BFBL is partnered with PRW to celebrate Pittsburgh food and restaurants through the promotion of fresh harvests available at participating BFBL-member restaurants.
---
Pittsburgh Downtown Partnership

The Pittsburgh Downtown Partnership is a dynamic, nonprofit organization comprised of business and community leaders, property owners, civic organizations, foundations and residents who provide energy, vision and advocacy for Downtown Pittsburgh. Working collaboratively with its partners, the PDP strives to create a positive Downtown experience for residents, workers and visitors alike. The PDP's strategic initiatives include clean and safe services, transportation, economic development, marketing and advocacy.
---
Boring Pittsburgh
Boring Pittsburgh is read by thousands of visitors every day and one of the few sites that is almost exclusively read by local Pittsburghers. BP spreads word all over the social networking universe, from Facebook to Twitter, and YouTube to RSS subscribers.
While Pittsburgh Restaurant Week may not be a boring topic for foodies, Boring Pittsburgh is a valued partner in extending the awareness of Pittsburgh Restaurant Week. Dine and follow along with @brightheaded and @BoringPGH as they traverse through Pittsburgh Restaurant Week Summer 2013.
---
Pittsburgh Social Network Community
Check out the Pittsburgh Food Bloggers who have partnered to make this event a success.