Do you like to voice your opinion about the Pittsburgh dining scene? During each restaurant week, an invitational dinner is held which gives local food bloggers exclusive insight to what happens behind the scenes of a restaurants.  Diners receive "Back-Kitchen-Access" to the mind of one of the Steel City's premiere chefs.
Bloggers attending the dinner are encouraged to take advantage of the Pittsburgh Restaurant Week special dining deal, but also have the option to order from the restaurant's full menu.
Registered Food Bloggers will be extended an invitation to attend the dinner.  To RSVP, bloggers will pre-pay a deposit as a commitment to attend.  The RSVP ticket is worth that value off their dinner bill at the restaurant.  The deadline to RSVP is one week prior to the event, unless otherwise stipulated by the restaurant.
---
Summer 2014 Launch Event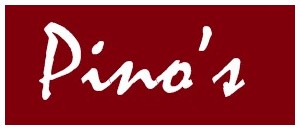 On Wednesday March 19th, local food bloggers are invited to attend an exclusive happy hour at Pino's Contemporary Italian Restaurant and Wine Bar in Point Breeze. At the happy hour hosted by Pittsburgh Restaurant Week, bloggers will receive a sneak peak to the dates and themes of Pittsburgh Restaurants Week's summer installment. Chef Joseph is providing hand-selected dishes sure to bring plentiful Italian flavors.  Craft cocktails by Pino's are being offered to accompany appetizers. Bloggers will have the opportunity to dine an exclusive dinner special following the happy hour.
Pino's Contemporary Italian Restaurant and Wine Bar, often known as "Pino's", has participated in all five Pittsburgh Restaurant Weeks. Owned and run by husband and wife Joseph and Jennifer Mico, family is definitely in the air! Diners will attest their experience at Pino's as warm and welcoming.
6:00 p.m.  - Launch Happy Hour
8:00 p.m. – Food Blogger Dinner
RSVP Tickets using Blogger Access Code provided in invite.  $5 R.S.V.P required and redeemable during happy hour
This event is by invitation only.
Are you a food blogger? Register to receive an invite