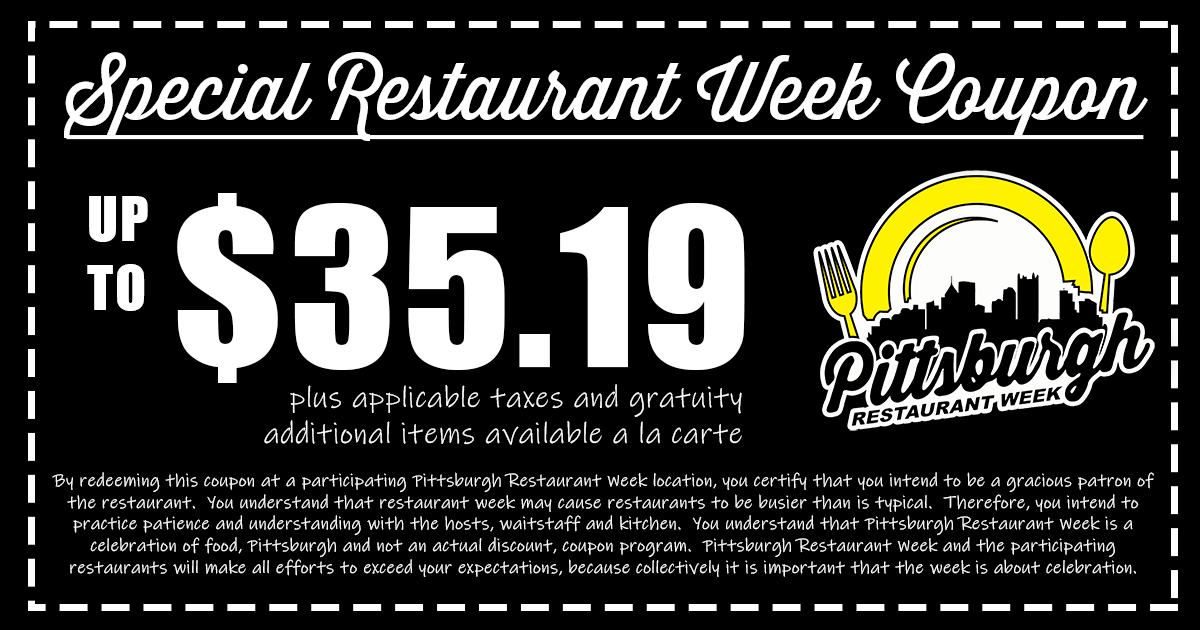 This coupon entitles the presenter to a special Pittsburgh Restaurant Week experience. You don't need to print this coupon. You don't need to present it at the restaurant.
Did you read the fine print?
Pittsburgh Restaurant Week is not a discount program, but rather a twice-annual, celebration of Pittsburgh chefs and dining. Restaurants participate by offering limited-time menus; they aren't necessarily offering a discount. Restaurants can be creative and use this special week in a variety of ways like:
an opportunity to test new dishes out on the public
allow sous-chefs to compete for bragging rights
seasonalize or theme dishes around a specific ingredient
or any other way they choose.
Pittsburgh Restaurant Week pricing does not include tax or gratuity.
Browse the list of Summer 2019 Restaurants.