August 8, 2013 – 6:00 p.m. to 8:00 p.m. – National Aviary
Before the week-long dining deals for Pittsburgh Restaurant Week – Summer 2013 begin at over 65 restaurants across the region, the Pittsburgh Restaurant Week Kickoff Party gives restaurants the opportunity to woo diners into their restaurants for the week.  The cocktail party-style event will include festive cocktails, free samplings from PRW-participating restaurants and charity raffles.  The party begins on August 8, 2013 from 6:00 p.m. to 8:00 p.m. at the National Aviary on Pittsburgh's historic northside.
Party-goers who attend the event will be provided the opportunity to:
Browse dining deal menus
Make restaurant week reservations via OpenTable
Experience restaurants circulating previews of their PRW tastings.
Cast a vote for the #BESTPREVIEW Award
FREE Admission to the National Aviary
Advance Purchase tickets are $50 per person and available online. Tickets are available at the door for $60 per person.
Participating Restaurants
Food tastings will be available from the following restaurants competing for the #BESTPREVIEW award:
---
Charity Raffles
Charity raffles have been assembled with the help of the Children's Hospital of Pittsburgh Foundation. Gift baskets, gift certificates will be available through raffles. Proceeds from raffles at Pittsburgh Restaurant Week Kickoff Party will benefit the Children's Hospital of Pittsburgh Foundation Transplantation Surgery Auxiliary.
Money raised from the raffles will support programming and research at the Hillman Center for Pediatric Transplantation at Children's Hospital of Pittsburgh of UPMC.
---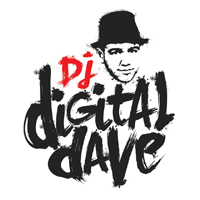 Digital DJ Dave will be setting the mood and getting you moving during the cocktail party.
Bar service provided by Atria's Catering at the National Aviary.