108 43rd Street Pittsburgh, PA 15201
Lawrenceville
(412) 683-4004
kaleidoscopepgh.com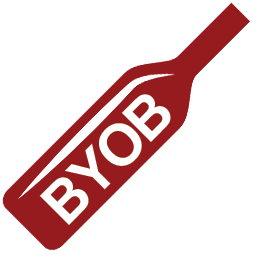 Restaurant Week Special:
$35.16 Dinner

First course (choose one):

Warm brussel sprout salad with aged cheddar and Gouda and crispy prosciutto

Farmhouse Salad — mixed greens, honey roasted beets, pears, toasted walnuts, and
gorgonzola with balsamic vinaigrette

Kaleidoscope Salad — spinach, bacon, avocado, tomato, and roasted corn with cilantro
citrus vinaigrette

Mediterranean Salad — mixed greens, roasted eggplant, red peppers, Kalamata olives, and feta cheese with Caesar dressing (dressing contains anchovies)

Classic Garden Salad — mixed greens, tomato, cucumber, carrot, red onion, and shredded cheddar with your choice of dressing

Gazpacho

Or Soup du Jour

Main Course (choose one):

Great Lakes Fish: Seasonal freshwater fish, pan fried with crispy capers and candied
lemon and citrus granita. Warm artisan rice salad with lightly sautéed spinach

Korean BBQ Chicken: Thighs with homemade kimchi, fried rice cakes and quail egg

Hominy Cakes with andouille sausage (made at Butcher on Butler) shrimp and
crawdad tails in New Orleans barbeque sauce

Pork: Slow roasted on buckwheat crepes with a cider Sriracha sauce bacon brulee Granny Smith apple and dressed pea shoots

Vegetable Green Curry: Roasted vegetables wrapped up in a rice paper package with Thai basil mascarpone and pineapple

**Main course only option is available for 20.16

Third course (choose one):

Rosemary shortbread with lemon curd and mixed berry sauce

Flourless chocolate torte with rum white chocolate ganache and walnut dust

Peanut butter and banana bread pudding with choice of honey drizzle or chocolate drizzle
Available for dine-in only. Not available for online, takeout or to-go orders.

ADVERTISEMENT
---