500 Grant Street Pittsburgh, PA 15219
Downtown
412-391-4152
thecarltonrestaurant.com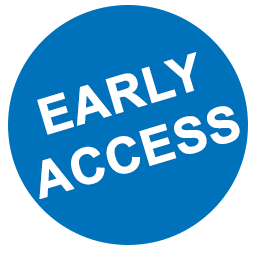 Restaurant Week Special:
$20.17 Lunch / $35.17 Dinner
Add wine pairings for $14

$35.17 DINNER MENU
1st Course Soup or Salad – Select 1
Soup du Jour
Carlton House Salad

2nd Course Entrée – Select 1 Seafood and 1 MEAT

Jumbo Lump Crabcake, Dijon Mustard Cream
Lobster Ravioli with Roasted Pepper Marinara
4oz Grilled Salmon, Citrus Vinaigrette, Balsamic Blackened Grouper, Red Onion Remoulade Grilled Chicken Breast, Mushroom Marsala

5oz Petite Filet, Herb Beurre Blanc
Short Ribs, Bourbon Demi, Bleu Cheese
Berkshire Pork Chop, Pork Belly Bordelaise
7oz Prime Rib, (Available Saturday Only)

Side Dishes – Select 2
Herbed Rice Pilaf – Summer Vegetable Medley – Parmesan Whipped Potatoes,
Balsamic Glazed Asparagus – Sea Salted Potato Wedges – Brie Creamed Spinach,
Multi Grain Pilaf – Carrot-French Bean sauté – Honey Chipotle Sweet Potato Fries – Succotash

3rd Course Dessert – Select 1
White Chocolate Crème Brulee – Raisin Bread Pudding with Whiskey Caramel Sauce –
Tollhouse Cookie Sundae – Cappuccino Torte – Banana Cream Pie

---

$20.17 LUNCH MENU
1st Course – Select 1

SHISITO PEPPERS
Charred Japanese Peppers with Crisp Wontons and Tomato-Chorizo Cream

ROCK SHRIMP
Pan seared and served over Napa Slaw with Thai Peanut Glaze,
Lemon-Ginger Vinaigrette, Green Onion and Carrots

TOMATO MOZZARELLA SKEWERS
Skewered Ciliegini Mozzarella Balls and Heirloom Tomatoes served over Hydroponic Greens with Pear Vinaigrette, Chocolate Balsamic and Sea Salt

2nd Course – Select 1

GROUPER
Herb crusted oven roasted Grouper served over Wild Mushroom Risotto
with Summer Vegetable Medley and Roast Pepper Pesto

STEAK & EGGS
7 ounce New York Strip Steak, Sunny Side up Egg, Point Reyes Bleu Cheese,
Chimichurri Vinaigrette, Pico de Gallo and crisp Gaufrette Potatoes

GENERAL TSO'S CHICKEN
Sweet & Spicy Asian glazed seared Chicken over Fried Rice with grilled Bok Choy,
Boar Sausage and chopped Scallions

3rd Course Dessert – Select 1
Cappuccino Torte – Banana Cream Pie – Housemade Daily Cheese Cake

---

Wine Options
Craftwork Chardonnay'14
Concannon Cabernet Sauvignon'14
Parducci Chardonnay'12
Indomita Maipo Cabernet Sauvignon'15
The Crossings Sauvinon Blanc'15
Raymond Field Blend Red'14
Rodney Strong Sauvignon Blanc'15
Pierano "Illusions" Zinfandel Blend'15
Chateau Ste. Michelle Riesling'15
Mark West Pinot Noir'15
Pittsburgh Winery White Blend'15
M. Chapotier Grenache Blend'09
Available for dine-in only. Not available for online, takeout or to-go orders.


ADVERTISEMENT
---