5996 Centre Ave Suite 202, Pittsburgh, PA 15206
(412) 688-6234
mypiada.com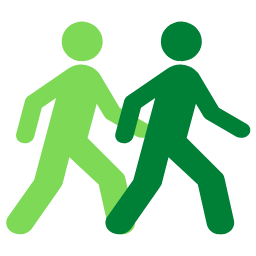 Restaurant Week Special Menu:
$20.22 Lunch or Dinner

RESTAURANT WEEK EXCLUSIVE
2 REGULAR REGULAR SIZED ENTREES WITH PROTEIN
2 FOUNTAIN BEVERAGES
1 BAG OF CANNOLI CHIPS TO SHARE

HOW TO BUILD YOUR OWN ENTREES:
(1) Select Entree Type: Piada, Salad or Pasta
(2) Select Protein: Italian Sausage, Grilled Chicken, Grilled Steak, Crispy Chicken, Hot Fried Chicken, Grass-fed Meatballs, Calamari & Hot Peppers, or Grilled Salmon
(3) Add Toppings:
BLACK OLIVES, CUCUMBERS, CUCUMBER SALAD, BRUSCHETTA TOMATOES, PICKLED RED ONIONS, ROMAINE, ARUGULA, SPINACH, MIXED GREENS, ROASTED SWEET POTATO, HUMMUS, FETA, MOZZARELLA, PARMESAN, BLUE CHEESE, SWEET & SPICY PEPPERS, STRAWBERRIES, GLAZED PECANS, PANCETTA (BACON), ROASTED BROCCOLI, ARTICHOKES
(4) Select Sauce (Piada & Pasta)
– POMODORO: Traditional red sauce made from fresh tomatoes and basil
– ALFREDO: Classic Italian white sauce made from parmesan
– DIAVOLO: Spicy tomato cream sauce with crushed red pepper
– BASIL PESTO: Fresh herb sauce blended with parmesan and garlic
(5) Add Dressing (Salads)
CREAMY PARMESAN, LEMON BASIL, CLASSIC CAESAR, CIDER VINAIGRETTE, OIL & VINEGAR, SPICY RANCH, YOGURT HARISSA

WHAT ARE CANNOLI CHIPS?
Cannoli Chips are crispy cannoli chips tossed in powdered sugar and served with chocolate chip cannoli cream.
Available for dine-in only. Not available for online, takeout or to-go orders.

ADVERTISEMENT
---