625 Liberty Ave Ste 180 Pittsburgh, PA 15222
Downtown
412-261-7141
mortons.com/pittsburgh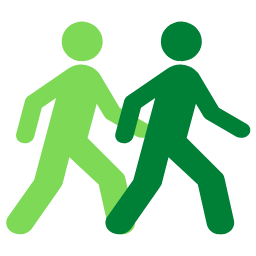 Restaurant Week Special:
$45.23 DINNER

Several upgrade options available
STARTERS
Cup of Baked Five Onion Soup (340 cal)
Cup of Lobster Bisque ($3 upgrade) (240 cal)
Nueske's Bacon Steak (460 cal)
Caesar Salad (380 cal)
Morton's Wedge Salad (570 cal)

ENTRÉE
Center-Cut Filet Mignon, 6 oz. (430 cal)
Center-Cut Filet Mignon, 8 oz. ($12 upgrade) (570 cal)
Double-Cut Prime Pork Chop, 16 oz. (710 cal)
Horseradish Crusted Salmon, Grain Mustard Beurre Blanc (1050 cal)
Chicken Christopher (1320 cal)
Maine Lobster Ravioli (900 cal)

ACCOMPANIMENT
Sour Cream Mashed Potatoes (500 cal)
Garlic Green Beans (280 cal)
Matchstick French Fries (225 cal)
Creamed Spinach (250 cal)
Smoked Gouda & Bacon Au Gratin Potatoes for Two (840 cal) ($8 upgrade)

DESSERT
Hazelnut Chocolate Mousse (600 cal)
Creme Brulee (480 cal)
Key Lime Pie (1040 cal)
Morton's Legendary Hot Chocolate Cake® ($6 upgrade) (1210 cal)
Available for dine-in only. Not available for online, takeout or to-go orders.


ADVERTISEMENT
---