4207 Butler Street Pittsburgh, PA 15201
Lawrenceville
412-681-4318
hambonespittsburgh.com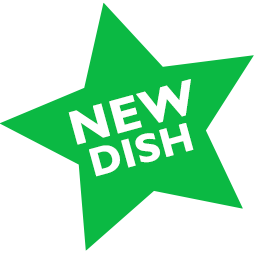 Restaurant Week Special:
$20.13 Three-Course Fixed-Price Meal
APPETIZER COURSE
Choose One Appetizer
Pretzels
Two Deep Fried Pretzels with Hambone's Sauce
Buffalo Chicken Dip
with Tortilla Chips
Provolone Sticks
served with Marinara
Mac n' Cheese Bites
served with Honey Mustard
Chicken Tenders
Chicken Breast in Sierra Nevada Beer Batter Dipped in any of our 12 wing sauces
Pulled Pork Nachos, Tortilla Chips
with Nacho Cheese Sauce Covered with Pulled Pork Served with Jalapenos, Sour Cream, Salsa and Shredded Cheddar Jack Cheese
Wings
6 Fresh Jumbo Chicken Wings tossed in BBQ
* Bourbon BBQ * Jerk * Garlic Parmesan * Honey Jalapeno
* Mild * Medium * Hot * Thai Fire * Arsenal (Medium and Golden BBQ)
* General Tso's * Butler Burn (Super Hot!) Served with Ranch or Blue Cheese Dressing and Celery
"BEFORE- OR AFTER- ENTREE" COURSE
Choose soup or salad for before your entree, or dessert for after
Hambone's Stew or Soup of the Day
House Salad
Dessert, Limoncello Cake, Oreo Mousse Cake or Strawberry Swirl Cheesecake
ENTREE COURSE
Gourmet Pierogie's from Peddlin Pierogie's

One Pesto, Artichoke and Mozzarella Pierogie,
One Sauerkraut and Swiss Pierogie,
One Spinach and Feta Pierogie and
One Black Bean and Corn Pierogie Served
with Spicy Yinzer Rice, Vegetable, Coleslaw and a Dinner Roll
Available for dine-in only. Not available for online, takeout or to-go orders.

ADVERTISEMENT
---