5491 Penn Ave Pittsburgh, PA 15206
Garfield
412.404.8487
verdepgh.com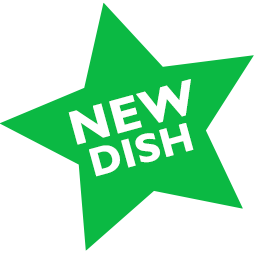 Restaurant Week Special:
$30.14 Dinner
Para la Mesa / For the Table
CHIPS & SALSA
Fresh cut chips, with choice of roasted green tomatillo, smoked chipotle, or pico de gallo
Botanas / Appetizers
FLAUTAS
"Flutes" of braised chicken and mild jalapeno, with cabbage slaw, radish, cilantro aioli, Mexican cheeses
GUACAMOLE
Freshly prepared, served with fresh cut chips
SOPA BLANCA
Spicy white bean & mushroom
Especialidades / Specialties
ENCHILADAS DE VERDURAS
Enchiladas with poblano, mushroom, and corn, ancho-tomato sauce, rice & beans
CARNE ASADA
Grilled tequila-marinated steak, root vegetable hash, broccoli rabe, chile-spice demi, chimichurri
POLLO EN MOLE
Pan-roasted chicken breast, house mole, creamed kale, rice & beans
Postres / Desserts
HELADO
Mexican "hot" chocolate ice cream with house caramel sauce
TRES LECHES PUDÍN DE PAN
Traditional Mexican bread pudding, Flor de Caña rum sauce, apple compote
$14 Brunch
Especialidades / Specialties
CHILAQUILES
Crisp Tortilla chips, black beans, ancho-tomato sauce, cilantro, pepper jack cheese, sunny side up egg
PANQUEQUES
Pumpkin spice pancakes, apple compote, cumin-maple syrup, granola
HUEVOS BENEDICTOS
Two poached eggs, English muffins, thick-sliced bacon, tomato sauce, wilted kale, guajillo hollandaise
Acompañamientos / Sides
JAMÓN
House-cured ham
TORTITAS DE PATATA
Shredded potato cakes, roasted pepper, corn
TOCINO
Thick-sliced bacon
Refrescos / Refreshments
Complimentary coffee, tea, or soda
$14 Lunch
2 Quick Courses, $14 Per Person
Includes fountain soda or iced tea.
View Menu Items for Each Course
Available for dine-in only. Not available for online, takeout or to-go orders.


ADVERTISEMENT
---