8950 Covenant Ave, Pittsburgh, PA 15237
North Hills
(412) 536-1881
bonefishgrill.com/locations/pa/mccandless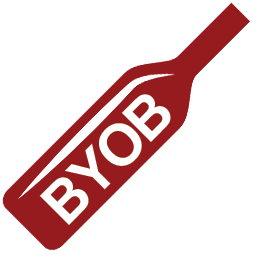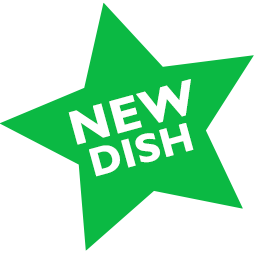 Restaurant Week Special:
$35.19 Dinner

FIRST COURSE
BONEFISH HOUSE SALAD
Hearts of palm, Kalamata olives, tomatoes & citrus herb vinaigrette

SECOND COURSE
SPINACH BACON BLUE NORWEIGON SALMON
Wood-Grilled Wild Norweigon Salmon, topped with sautéed spinach, crispy bacon, blue cheese, and finished with a lemon butter glaze. Served with garlic mashed potatoes & steamed broccoli

BELLEAIR AHI TUNA
Seared rare wild tuna, topped with goat cheese, artichokes, sundried tomatoes & lemon butter basil sauce. Served with jasmine rice & asparagus

IMPERIAL CHILEAN SEA BASS
stuffed with shrimp scallops, crabmeat & lemon butter caper sauce served with garlic mashed potatoes & steamed broccoli

OSCAR FILET MIGNON 6oz
USDA wood-grilled topped with jumbo lump crab, freshly steamed asparagus & lemon butter. Paired with garlic mashed potatoes & steamed broccoli

THIRD COURSE
KEY LIME PIE
roasted pecan crust

JAMAICAN COCNUT PIE
creamy coconut custard, Myer's Rum sauce, whipped cream
$23.19 Brunch
Available daily Monday through Saturday 11am-2pm & Sunday 10am-2pm

Wine Special
$10 off any bottle of wine

First Course Appetizer

Avocado Toast
Fresh crushed avocado, roasted tomato and crumbled feta cheese, Drizzles with olive oil on top of a French baguette, served with freshly grilled lemon and egg cooked to order.

Green, Egg & Ham
Crispy Brussels sprouts, sunny-side up egg and ham, served with a side of toast

Second Course

Oscar Omlet
Asparagus, crab, Mozzarella cheese, basil and lemon butter. Served with your Choice of bacon or Grits and toast.

Saucy Shrimp & Grits
Tender shrimp sautéed with sun-dried tomatoes, and Kalamata olives in a velvety lime-tomato garlic sauce served over goat cheese-infused grits, finished with crumbled feta cheese

Grilled Salmon Superfood Salad
Romaine and kale, Ancient grains, Fetta, Avocado, Pickled Onion and sweet potato bites, tossed in our house vinaigrette, finished with an egg cooked to order and citrus aioli

Seafood Johnny Cakes & Eggs
Seven savory corn-based mini pancakes blended with roasted shrimp and bay scallops topped with two poached eggs and creole sauce, served with crispy Applewood bacon.
Available for dine-in only. Not available for online, takeout or to-go orders.

ADVERTISEMENT
---