444 Liberty Avenue, 4 Gateway Center Pittsburgh, PA 15222
Downtown
(412) 235-7676
eddiemerlots.com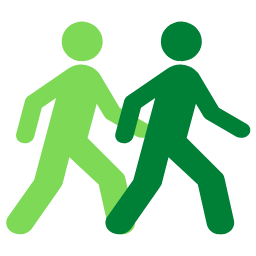 Restaurant Week Special Menu:
$45.23 DINNER

FIRST COURSE
CAESAR SALAD
Romaine Lettuce, Croutons, Parmesan, Caesar Dressing

EDDIE'S HOUSE SALAD
Mixed Greens, Tomato, Cucumber, Red Onion, Croutons

CUP OF KING CRAB & CORN BISQUE
King Crab, Sweet Corn, Rich Cream, King Crab Garnish

ENTREES
LEMON-DIJON CHICKEN
Two Herb-Marinated Chicken Breasts, Roasted Garlic Mashed Potatoes, Grilled Asparagus Spears, Lemon-Dijon Pan Sauce, Charred Lemon

SIXTY SOUTH® SALMON*
Antarctic Salmon. Select preparation: Grilled, Cedar-Plank Roasted or Blackened; Served with Sautéed Green Beans, Roasted Fingerling Potatoes

6 OZ. FILET MIGNON*
with Roasted Garlic Mashed Potatoes & Sautéed Green Beans

DESSERT
CARROT CAKE
Four Layers, Carrots, Walnuts, Pineapple, Spices & Cream Cheese Icing with a Touch of Caramel Sauce

TRIPLE CHOCOLATE CAKE
Four Layer Chocolate Cake, Chocolate Butter Cream Icing & Chocolate Chips

CRÈME BRÛLÉE
Rich Vanilla Bean Custard, Caramelized Sugar Crust
Available for dine-in only. Not available for online, takeout or to-go orders.


ADVERTISEMENT
---