242 W. Station Square Dr, Pittsburgh, PA 15219
Station Square
(412) 261-3477
meltingpot.com/pittsburgh-pa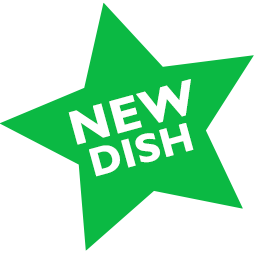 Restaurant Week Special Menu:
$45.23 Lunch or Dinner

SALAD
Melting Pot House
Mixed Greens, Cheddar, Tomatoes, Croutons, Scallions, Egg, Choice of Dressing

Caesar
Romaine, Parmesan, Croutons, Caesar Dressing, Parmesan-Dusted Pine Nuts

California
Mixed Greens, Candied Pecans, Gorgonzola, Tomatoes, Housemade Raspberry Walnut Vinaigrette

ENTREE
Entrée includes seasonal vegetables and signature dipping sauces.
Featured Entrée
Herb-crusted Chicken • Teriyaki-Marinated Steak • Pork Tenderloin • Filet Mignon • Sweet & Spicy Shrimp • Featured Pasta

COOKING STYLE
Our entrées can be prepared with any of the premium cooking styles listed below.
Cast Iron Grill
Tabletop Grilling

Coq au Vin
Burgundy Wine, Mushrooms, Scallions, Garlic

Mojo
Caribbean-Inspired, Garlic, Cilantro, Citrus

Seasoned Court Bouillon
Seasoned Vegetable Broth

CHOCOLATE FONDUE
For a perfect ending to the experience, indulge in delicious chocolate fondue served with a variety of decadent dippers. Please choose one chocolate fondue.

French Toast Chocolate Fondue
Maple syrup is melted with the buttery flavor of white chocolate, topped with caramelized sugar and flambéed with cinnamon sparks

Cookies 'n Cream Marshmallow Dream
Decadent flavor of dark chocolate is swirled with marshmallow crème, flambéed, and topped with Oreo® cookie crumbles
Available for dine-in only. Not available for online, takeout or to-go orders.


ADVERTISEMENT
---